PHOTOS: Lakewood vs. Wilson, Boys' Basketball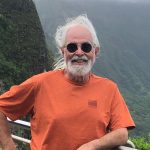 Stephen Dachman
Stephen Dachman has been shooting high school and college sports in Long Beach for more than two decades and has been a professional photographer for more than 40 years. A Philly/Cleveland transplant, he's been adopted by Long Beach and is a proud local.
Related Articles
The words "marquee swimming rivalry" don't get typed very often—except in Long Beach, where the Moore League provides fascinating storylines and big-time headlines. Two dates to circle: on April 20 Wilson will host Poly in a dual meet and on May 3rd and 4th at Cabrillo the city's best will compete at the league finals. […]
The Wilson girls' volleyball team lost to Millikan last year, the first time that had happened in a decade–and it was obvious that it didn't sit well with the Bruins. Tuesday afternoon's match between the Bruins and Rams was ostensibly to decide who'd be sitting in third place after the first round of league play, […]
We've got some great shots of the Jackrabbits' win from photographer John Napalan of All-In Press.