VIDEO: St. Anthony Football Intrasquad Scrimmage
We've got highlights from the St. Anthony intrasquad scrimmage on Saturday.
Spencer Frank
Spencer Frank is a graduate of Long Beach State University, where he studied journalism. During his time in the program, Spencer interned with The56.org before joining the freelance staff after graduation. He has been a sports fanatic his entire life and has taken interest in journalism as a way to stay around sports. He hopes to combine his passions of sports and journalism while working for a professional sports organization.
Related Articles
"I'm a very resilient person. That's one of the key elements to having a business. You have to be resilient. And many times, you have to reinvent yourself." Isaac Zambrano is one of several store owners who has seen his business impacted by the COVID-19 pandemic, but he's also one of a few local business […]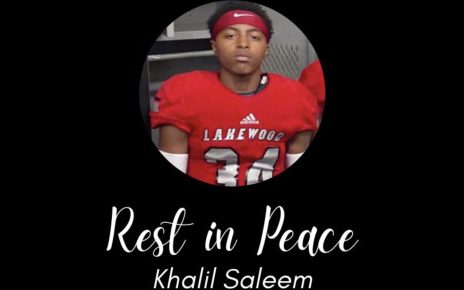 The Lakewood football team and the Lancers community are mourning the loss of 17 year-old Khalil Saleem, who was killed Saturday while playing basketball with friends at Silverado Park. Saleem and two men were shot Saturday afternoon during a gunfight between a gunman in a car and another at the courts, according to the Long […]
The St. Anthony athletic community is rallying behind senior track stars Asjah Atkinson and London Lee after their Arcadia Invitational performances were disqualified due to a rules violation. The DQ falls particularly harshly on Atkinson, who pulled off a rare double-individual win at the prestigious invitational, claiming the gold in the 100 hurdles and the […]