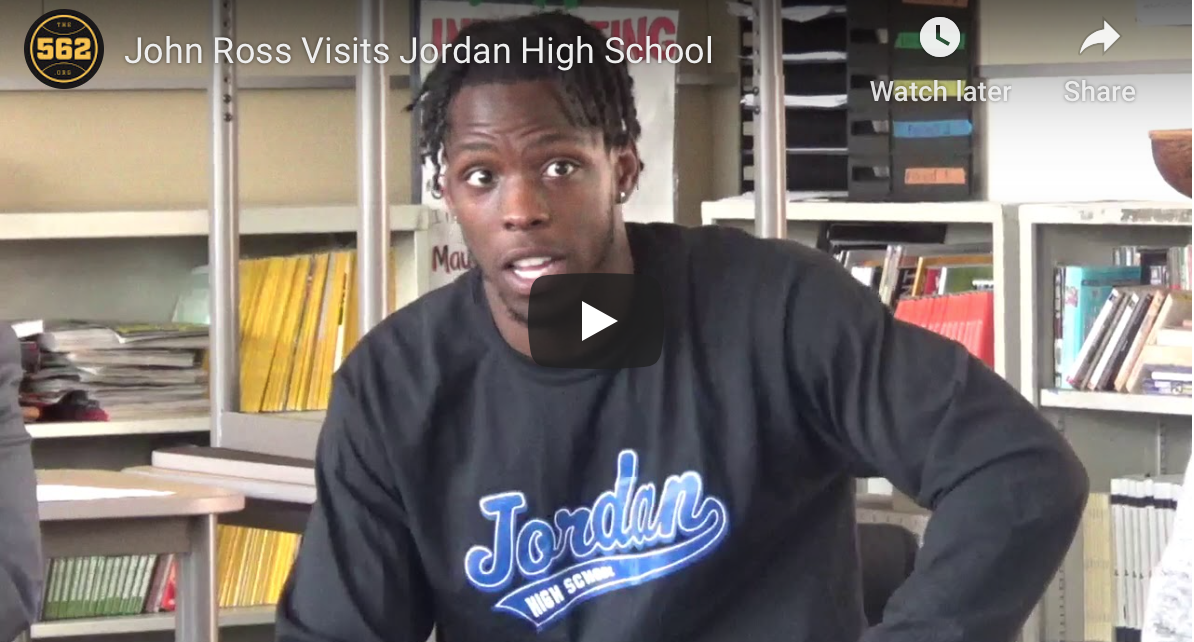 VIDEO: John Ross Visits Jordan High School
For more coverage of Long Beach sports, visit The562.org.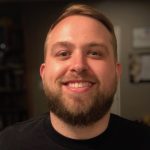 Tyler Hendrickson
Tyler Hendrickson was born and raised in Long Beach, and started covering sports in his hometown in 2010. After five years as a sportswriter, Tyler joined the athletic department at Long Beach State University in 2015. He spent more than four years in the athletic communications department, working primarily with the Dirtbags baseball program. Tyler also co-authored of The History of Long Beach Poly: Scholars & Champions.
http://the562.org
Related Articles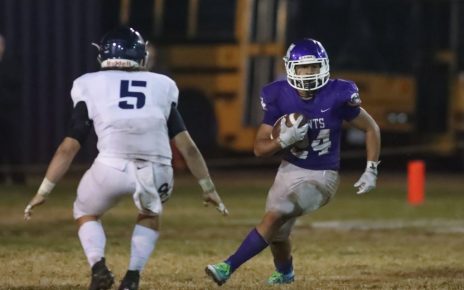 St. Anthony will continue its tradition of playing a Moore League team this season by opening the year on Friday night against Lakewood at Clark Field. Ninth-year coach Mario Morales works at Lakewood during the day and has had his team play Wilson, where he used to coach, since 2014. "It allows people to see […]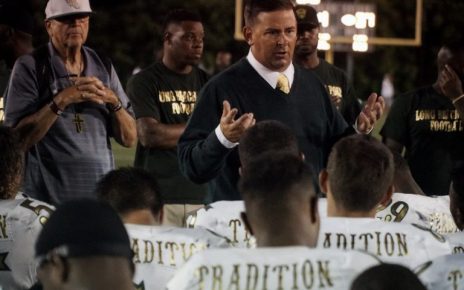 This week we're are talking to Long Beach Poly football coach Stephen Barbee about the Jackrabbits, and to Long Beach State athletics director Andy Fee about breaking news from the NCAA. 01:00 California Schools Closing For The Year 09:30 Long Beach Poly football coach Stephen Barbee 40:30 NCAA news and interview with LBSU's Andy Fee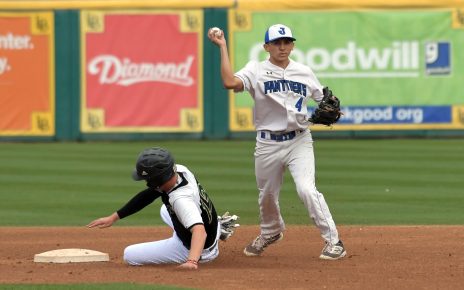 First-year Jordan coach Bryan Whitfield takes over for Roger Penticoff and has already had some success thanks to a more competitive nonleague schedule. The Panthers won just six games combined the last two years but are off to a 3-7 start already just a few weeks into the year. "We've got more wins in us, […]