VIDEO: Wilson vs Bell Gardens CIF Basketball
Uploaded by The562.org on 2020-02-16.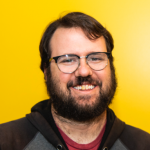 Mike Guardabascio
An LBC native, Mike Guardabascio has been covering Long Beach sports professionally for 13 years, with his work published in dozens of Southern California magazines and newspapers. He's won numerous awards for his writing as well as the CIF Southern Section's Champion For Character Award, and is the author of three books about Long Beach history.
http://The562.org
Related Articles
The562's Athletes of the Week is sponsored by the Long Beach Century Club. Congratulations to our Athletes of the Week and thanks to the Long Beach Century Club and Naples Rib Company for their support. HIGH SCHOOL Kane Young, Jordan Basketball Kane Young helped lead his team to a landmark win over Long Beach Poly […]
A historic and memorable girls' tennis season came to an end in Long Beach on Wednesday, at least in part. Long Beach Poly and Wilson, the city's top two high school teams, were both defeated in the CIF Southern Section semifinals after memorable playoff runs. League champion Poly picked up their first loss to end […]
High School Football: Compton vs. Wilson Compton visited Wilson on Friday night for both teams' Moore League opener.For more coverage of all Long Beach sports, head to www.The562.org. We are a non-p… Support The562.org