VIDEO: Millikan vs. San Marcos, Boys' Basketball
VIDEO BY MATT SIMON
Visit The562.org for more Long Beach sports coverage.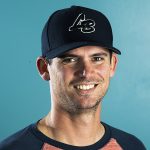 JJ Fiddler
JJ Fiddler is an award-winning sportswriter and videographer who has been covering Southern California sports for multiple newspapers and websites since 2004. After attending Long Beach State and creating the first full sports page at the Union Weekly Newspaper, he has been exclusively covering Long Beach prep sports since 2007.
http://The562.org
Related Articles
This week on the podcast we're updating you on the latest COVID-19 news for Long Beach sports and schools (change is coming!) before interviewing Long Beach Poly boys' basketball star Peyton Watson. The junior talks about learning from the documentary Last Dance and being recruited as one of the best players in his class. 15:30 […]
The two Moore League baseball games at Blair Field on Wednesday will shake out the top four spots in the league standings. Millikan (10-8, 3-0) will take on Long Beach Poly (11-8, 3-0) at 3:30 p.m. with first place on the line, and Lakewood (5-11, 2-1) will face Wilson (8-7-1, 2-1) at approximately 6:30 p.m. […]
Long Beach Poly High School 2020 NLI Signing Day Visit The562.org for more Long Beach sports coverage.