VIDEO: Long Beach Poly vs. Cabrillo, Boys' Soccer
Visit The562.org for more Long Beach sports coverage.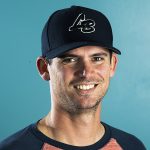 JJ Fiddler
JJ Fiddler is an award-winning sportswriter and videographer who has been covering Southern California sports for multiple newspapers and websites since 2004. After attending Long Beach State and creating the first full sports page at the Union Weekly Newspaper, he has been exclusively covering Long Beach prep sports since 2007.
http://The562.org
Related Articles
All of The562's cross-country coverage for the 2021-22 school year is sponsored by Bryson. Visit BrysonFinancial.com to learn more. There's been little doubt all year that the dominant forces in the Moore League boys' cross country world are Millikan sophomore star Jason Parra, and the Long Beach Poly boys' team. Tuesday's Moore League cross country […]
The sweet is never quite as sweet without the sour. Lena Silano knows that lesson well after transforming herself from a frustrated underclassman on the bench to a historic goal scorer for Long Beach State women's soccer. "People forget that you're in control of your own destiny," Silano said. "I took control. I'm grateful for […]
VIDEO BY MATT SIMON High School Basketball: Long Beach Millikan vs. San Marcos Visit The562.org for more Long Beach sports coverage.