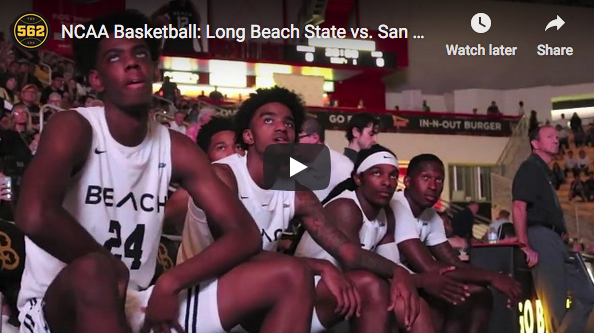 VIDEO: Long Beach State vs. San Diego, NCAA Basketball
Visit The562.org for more Long Beach sports coverage.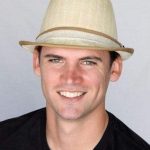 JJ Fiddler
JJ Fiddler is an award-winning sportswriter and videographer who has been covering Southern California sports for multiple newspapers and websites since 2004. After attending Long Beach State and creating the first full sports page at the Union Weekly Newspaper, he has been exclusively covering Long Beach prep sports since 2007.
http://The562.org
Related Articles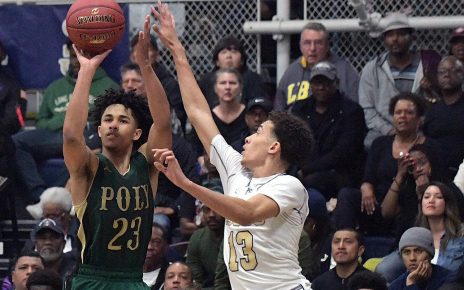 The Long Beach Poly boys' basketball team opened Moore League play with a 108-60 win over Cabrillo on Tuesday. The Jackrabbits (5-1, 1-0) scored 71 points in the first half while connecting on 13 3-pointers. Senior Justin Rene scored a game-high 19 points, while fellow senior Giordan Williams finished with 18 points. Sophomore Peyton Watson […]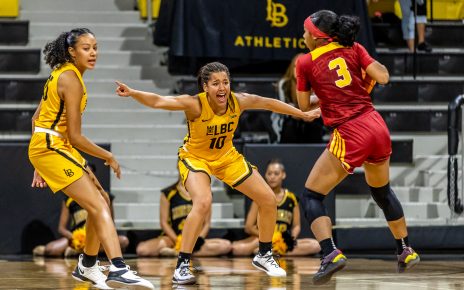 We've got some great photos of the game from photographer Joseph Kling.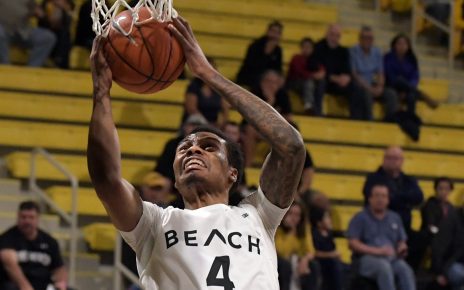 A last second dunk by KJ Byers lifted Long Beach State men's basketball to a 67-66 victory over visiting Pepperdine on Thursday night at Walter Pyramid. WATCH VIDEO HIGHLIGHT Pepperdine (6-7) led for most of the second half, and took a one-point lead on free throws with less than 25 seconds to play. After a […]