VIDEO: Cabrillo vs. El Rancho, CIF Soccer
The Jaguars won the first-round playoff game in overtime in a thriller.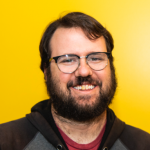 Mike Guardabascio
An LBC native, Mike Guardabascio has been covering Long Beach sports professionally for 13 years, with his work published in dozens of Southern California magazines and newspapers. He's won numerous awards for his writing as well as the CIF Southern Section's Champion For Character Award, and is the author of three books about Long Beach history.
http://The562.org
Related Articles
High School Volleyball: Lakewood Beats Wilson For Moore League Title For full coverage visit the562.org Support The562.org
There's a big Moore League girls' soccer showdown tonight as Wilson hosts rivals Long Beach Poly at 6:30 p.m. Follow along for live updates from the match, and check back tonight for full coverage! Click here if you can't see the updates. Tweets by 562sports Support The562.org
Refresh the page to see the latest scores and video updates! We'll have live updates on the soccer game between Long Beach State and Washington after kickoff at 1pm. Click here to read our preview of the game. Click here if you can't see the updates