PHOTOS: Millikan vs. Lakewood, Wrestling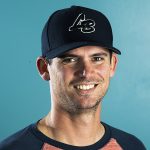 JJ Fiddler
JJ Fiddler is an award-winning sportswriter and videographer who has been covering Southern California sports for multiple newspapers and websites since 2004. After attending Long Beach State and creating the first full sports page at the Union Weekly Newspaper, he has been exclusively covering Long Beach prep sports since 2007.
http://The562.org
Related Articles
High School Boys' Basketball: Long Beach Poly vs. Lakewood Lakewood hosted Long Beach Poly with a shot at the Moore League title on the line. Meanwhile, Poly was looking to secure an outright championship and a perfe… Support The562.org
Congratulations to this year's All-Moore League honorees, as voted on by the coaches.
Long Beach Poly's boys' basketball players and coaches read the reports that Millikan had clinched a share of the Moore League championship thanks to the Jackrabbits' surprising losses to Compton and Lakewood last week. It was clear from their reaction after Thursday night's league championship clash with the Rams that they took it personally. Poly […]