PHOTOS: Long Beach Poly vs. Millikan Girls' Basketball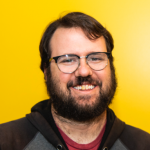 Mike Guardabascio
An LBC native, Mike Guardabascio has been covering Long Beach sports professionally for 13 years, with his work published in dozens of Southern California magazines and newspapers. He's won numerous awards for his writing as well as the CIF Southern Section's Champion For Character Award, and is the author of three books about Long Beach history.
http://The562.org
Related Articles
A rare nonleague local matchup turned into a five-set thriller on Tuesday at St. Anthony where Millikan held on for a 25-23, 17-25, 25-20, 20-25, 15-13 victory over the Saints. Millikan (7-3, 0-2) was led by junior Mina Barajas' 15 kills. Setter Anna Becker finished with 33 assists, and fellow senior Kaela Jones had a […]
A hard fought season came to a close for St Anthony as they dropped the second round of state playoffs 66-60 to Sherman Oaks Notre Dame. "It was hard. We had 32 minutes, but we probably executed for 21 of them," said Saints head coach Alan Mitchell. "It came down some possessions and misreads on […]
Long Beach Poly defeated Jordan 21-0 in both team's Moore League opener. Poly (10-1, 1-0) was led by Josh Sok (3 runs), Ryan Skjonsby (2/2, 4 runs, 2 RBI), and pitcher Elias Torres, who got the win.