Presenting our list of the top high school athletes in Long Beach this year in every sport. Come back over the next week for more awards like Team of the Year, Coach of the Year, Scholar-Athlete of the Year, the Long Beach Spirit Award, and the big reveal of our top two Athletes of the Year, the best high school boys and girls athletes that we saw this season.
Check out the cover to the Grunion Gazette designed by Jesse Lopez
FALL
Boys' Cross Country: Will Frankenfeld, Poly 
It's difficult to make history at Long Beach Poly, a school with more than a century of history. Junior Will Frankenfeld did just that for the Jackrabbits boys' cross country team, earning All-City honors as the city's fastest distance runner.
Frankenfeld finished 20th in Division I at the CIF State meet (15:37) and was 13th in the CIF Southern Section Division 1 finals, running 14:55. His 14:55 time at the Moore League finals at Heartwell Park was good enough not just to earn him a league title in his junior year, but to be the second-fastest time in school and course history. Frankenfeld was also the top area finisher at the CIF-SS and CIF State meets. His time of 15:37 at the Woodward Park state meet was good enough for the fifth-best time in school history at that meet. His 15:05 at Mt. SAC was second-best in school history there, as well.
Girls' Cross Country: Leslie Diaz, Poly 
Long Beach Poly senior Leslie Diaz blew away the competition this year, beating the course record at Heartwell Park for the league finals by 24 seconds, running the three-mile course in 17:21. Diaz had her eyes set on the league title all year and ended up winning the race by a margin of 37 seconds. Diaz led Poly to a 14th consecutive league championship and was also the city's best runner in the postseason.
At the CIF Southern Section championship meet, Diaz placed 12th in Division I in 17:20 for the area's fastest girls' time.
Football: Matt Corral, Poly 
Poly quarterback Matt Corral only had one season in Long Beach after transferring into the Jackrabbits' program for his senior year, but he certainly made the most of it. Corral was a U.S. Army All-American who threw for 2,495 yards and 29 touchdowns this year, leading Poly to a 9-3 record and an appearance in the CIF-SS Division 1 quarterfinals.
Corral arrived at Poly as a USC commit, then committed to Florida shortly before the Gators switched head coaches. That left Corral searching for a new home, and he found it at Ole Miss, where he enrolled early and is expected to be a major factor.
Girls' Volleyball: Kalyah Williams, Poly
The city's best girls' volleyball player this year was Kalyah Williams, a Washington State signee who led Long Beach Poly to a Moore League title and a state semifinal appearance in the playoffs. Williams signed with the Cougars as a middle blocker but played outside for Poly this year, serving as a six-rotation player who dedicated herself to passing as well.
She was the Moore League Player of the Year and received CIF-SS Division 1 All-CIF honors too.
Girls' Golf: Riley Henry, Wilson
Riley Henry started the final round of the Moore League individual tournament seven strokes behind the leaders, but the Wilson senior played her best golf in her last high school rounds. Henry won the league title at Recreation Park Golf Course, and then qualified for the CIF Southern Section Individual Finals while leading Wilson to a surprise fourth-place finish in the Southern Division Team Championship.
"Everything came together," Henry said. "The continuation of all that practice, pushing through everything and just not giving up. I let my game take over."
Henry shot a career-best round of 75 to win the 36-hole league tournament by three strokes. A few days later in the CIF-SS Southern Individual Regional at Dad Miller Golf Course in Anaheim, Henry survived a sudden-death playoff to make the cut and advance.
Girls' Tennis: Ava Deguzma, Poly
2017 All-City tennis player Vera Ewing left some pretty big shoes to fill. In her only year at Poly, the senior led the Jackrabbits to a third straight team title before winning the doubles and singles titles. She was the first winner from Poly since 2003.
Freshman Ava Deguzma has filled those shoes in her first year at Poly as the Jackrabbits repeated as league champions and finished the regular season undefeated. In the Moore League doubles final, Deguzma and sophomore Kate Johnson defeated teammates Mey Phy and Sara Soderberg  6-3, 7-6 (7-5) in a thrilling tie-breaker. Deguzma then swept Johnson in straight sets, 6-0, 6-0 in the singles final. Deguzma has been among the top 60 nationally in 14s in the UTSA rankings.
Boys' Water Polo: Jake Zuanich, Wilson
Jake Zuanich continued the Bruins tradition and had breakout senior season with 76 goals while leading Wilson back to the CIF Southern Section Division 2 playoffs.
"I took a lot of inspiration from the guys before me, and I try to portray that to all the younger guys," Zuanich said.
Wilson honored five-time Olympian and Wilson alum Tony Azevedo, and assistant Latham Bell, who passed away last year, before its game against Millikan in October at Belmont Outdoor Pool. Zuanich was selected to ring the honorary bell before the first sprint, and then the senior tallied six goals, three assists and two steals in a 13-2 victory.
WINTER
Boys' Basketball: Darryl Polk, Jr., Poly 
There was no question this year that Long Beach Poly's Darryl Polk, Jr. was the best hooper in the city. Polk, a four-year varsity member, led a high-octane four-guard offense that was one of the Southern Section's best.
Polk averaged 16 points, seven assists, six rebounds and five steals per game and earned Moore League Player of the Year honors as well as All-CIF and the Press-Telegram's Dream Team Player of the Year.
Polk waited all year for his first major college scholarship offer and it finally came late from Lorenzo Romar at Pepperdine, where Polk Jr. is signed and expected to contribute as a freshman.
Co-Girls' Basketball: Deja Williams, Poly 
It was a down year for Long Beach girls' basketball, but Long Beach Poly junior Deja Williams gave every indication that the future is bright. Williams was named the Moore League Player of the Year after leading Poly to a 20-9 overall record and a perfect 12-0 performance in the league.
Williams led Poly in scoring, assists and steals as a junior, and will lead a talented group that returns next year, including eight of the team's top 10 scorers.
Co-Girls' Basketball: Semaj Smith, St. Anthony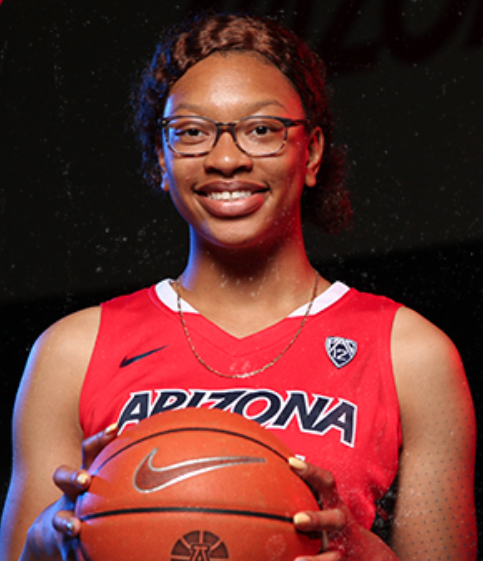 The daughter of former Long Beach State great Rhonda Smith, Semaj Smith is the best girls' basketball player at St. Anthony since McDonald's All-American Kendall Cooper graduated six years ago before heading to Duke. Smith signed a scholarship with Arizona and was ESPN's No. 9 post player prospect in this year's class.
The Saints didn't have the year they wanted to in head coach James Anderson's last year, going 11-15 overall and finishing third in the Del Rey League. But Smith averaged a double-double to lead the Saints and prove that she's elite.
Boys' Soccer: Noel Moncada, Millikan
Noel Moncada leaves Millikan as one of the best soccer players ever. The speedy striker scored 75 goals and dished out 33 assists in four years with the Rams. The goals and 183 career points are the most in program history. He won three All-CIF awards and is repeating as the All-City selection.
Moncada missed the first month of his season, but didn't miss a beat upon his return. He led Millikan to its 23rd Moore League title, the 10th in the last 11 years, and the No. 4 seed for the Division 1 CIF-SS playoffs. Moncada scored 17 goals with 13 assists this season.
Girls' Soccer: Lauren O'Malley, Wilson
The full body of work from Lauren O'Malley with Wilson girls' soccer must be recognized. The Moore League Player of the Year has played all four seasons at the varsity level in a variety of different roles. She has worked the midfield for coach Dalton Kaufman, locked down defensively on the back line and moved forward to score nine goals this season. O'Malley led the Bruins to their 12th league title in the last 16 years. Wilson outscored its league opponents 53-3, and entered the postseason on a 10-game winning streak.
Co-Girls' Water Polo: Brooke Gruneisen, Wilson
Brooke Gruneisen won All-City Freshman of the Year after she led the Moore league with 59 goals last year, and is repeating as an All-City selection after leading Wilson to its first girls' water polo CIF Southern Section championship as a junior.
Gruneisen had a postseason to remember that was highlighted by a goal from mid-pool at the buzzer for a 11-10 victory over Corona Santiago in the quarterfinals. She then scored eight of Wilson's 12 goals in its semifinals win, and scored a game-high hat trick in the CIF-SS Division 3 victory over Harvard-Westlake. Gruneisen was the CIF-SS Player of the Year in Division 3.
Co-Girls' Water Polo: Sydney Brightenburg, Poly 
Long Beach Poly senior Sydney Brightenburg helped lead the Jackrabbits to historic heights this year.
Poly won the Moore League for the first time ever and set a new program record for most wins in a season. The Jackrabbits also made the CIF-SS Division 4 championship game against Segerstrom, where Poly built a big lead behind Brightenburg's standout performance before eventually falling in overtime. It was Poly's first-ever appearance in the CIF championship; Brightenburg earned All-CIF honors for her performance.
Boys' Wrestling: Randy Gonzalez Jr., Lakewood
The Gonzalez family trophy case got a little more full this February when Randy Gonzalez Jr. finished his high school career with a bang. The Lakewood 285-pound wrestler pinned all five of his opponents to win a CIF-SS championship before finishing third at both the CIF State meet and the National High School Coaches Association National Events in Virginia.
Lakewood coach Randy Gonzalez Sr. won a pair of CIF championships himself, and then coached both of his sons to titles. Zack Gonzalez as the All-City wrestler last year.
Girls' Wrestling: Sierra Adams-Gregory, Millikan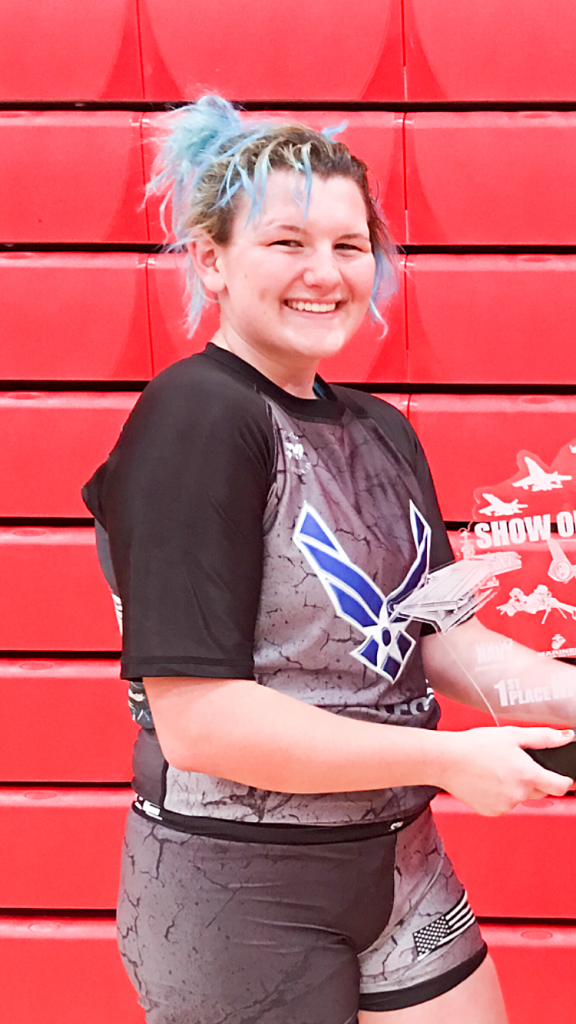 Sierra Adams-Gregory is making a case for being one of the best female athletes to ever come out of Long Beach. The Millikan junior finished third at the CIF State meet in the 189-pound weight class, helping boost the Rams to an eighth-place team finish at state meet. Last year, she finished fourth at state after three consecutive pins before a loss in the semifinals.
SPRING
Boys' Badminton: Julian Morales, Millikan    
It was an historic year for badminton in the Moore League, with Cabrillo and Lakewood sharing the team titles. Millikan's Julian Morales made history as well as the first Rams boys' athlete to win the singles league title. Morales and partner Selina Maniapaz also combined to take fourth place in the mixed doubles competition.
Girls' Badminton: Blessing Omolafe, Jordan  
Jordan senior Blessing Omolafe has been one of the Moore League's best badminton players for a few years — last year she and Robert Vargas were the mixed doubles runner-ups at league finals. This year Omolafe claimed the girls' singles championship for herself, defeating Poly's Molly Sam for the title.
Baseball: EJ Andrews, Poly 
The city's best player this year was a senior at Long Beach Poly: EJ Andrews. A speedy centerfielder, Andrews drew attention from plenty of MLB scouts and worked out for the Dodgers and others — he was drafted by the Pirates in the 36th round but will honor his college commitment and attend Fresno State next season.
Andrews hit .361 on the year with 14 RBI and 25 runs scored, drawing 14 walks for an OBP of .472. He also stepped up to pitch for the first time, and helped lead Poly into the second round of the playoffs for the first time in more than a decade.
Boys' Swimming: Max Berg, Wilson
Wilson's Max Berg was named Moore League Swimmer of the Year after winning the 100-yard freestyle (47.47) and helping the Bruins' 400-yard freestyle relay team win the title (3:15.62) at the league finals.
Berg also led Wilson to a state-record 46th consecutive league championship.
Girls' Swimming: Anja Oca, Poly 
Poly's Anja Oca was named Moore League Swimmer of the Year after winning three gold medals at the Moore League finals at Cabrillo High. She was a member of the winning 200-yard medley relay (1:48.06), the 200-yard freestyle relay (1:39.68) and won the 100-yard breaststroke (1:03.52) and the 100 yard fly.
Oca rewrote the Poly record books this year with school records in multiple events; she signed a scholarship to Tampa University.
Girls' Diving: Jenna Sonnenberg, Millikan
Millikan's Jenna Sonnenberg was named Moore League Diver of the Year after winning a CIF-SS Division 2 championship. Sonnenberg finished with a score of 514.30, easily besting second-place Katelynn Shaheen of Crescenta Valley, who finished with 490.90.
Sonnenberg was the first Moore League diver to win a CIF-SS title since Poly alum Deon Reid in 2012; Reid remains the record-holder for highest score in Division 2 history.
Boys' Track: Kejuan Markham, Poly
Kejuan Markham is the leader in the clubhouse for next year's football All-City Award, entering his senior season in fall 2018 with offers from most of the Pac-12. He made a name for himself on the track this spring while running for the first time.
Markham won the Moore League title in the 100 and finished second in the 200, then went on to finish second in the 100 at the CIF-SS Division 1 championships and a surprising fourth in the 100 at the CIF-SS Masters Meet, running against mostly longtime track athletes. Markham also ran on Poly's 4×100 relay which finished fourth at the CIF State Finals.
Co-Girls' Track: Ariyonna Augustine, Poly
Long Beach Poly senior Ariyonna Augustine didn't close her senior season the way she wanted to, which says a lot about her career and her expectation level. Most athletes would have been thrilled with what Augustine did this year, which included the Moore League titles in the 100 and 200, the CIF-SS championships in both events as well as the 4×100 relay, and a CIF-SS Masters title in the 100 and 200. Augustine also finished third in the 100 at state and second in the 200, while leading Poly's 4×100 relay to a fourth-place finish at state.
Nonetheless, the defending state champion in the 100 and 200 wanted more. The three-time All-American will have a chance to improve on her legacy in the next few years at LSU, where she's signed a full scholarship.
Co-Girls' Track: Rachel Glenn, Wilson 
Wilson sophomore sensation Rachel Glenn burst onto the national scene this year as an elite high jumper. Glenn's mark of 5′-11″ was the best in the country this year, and she cleared 5′-10″ to win the Moore League, CIF-SS, CIF-SS Masters, and State championships this year.
Glenn wasn't just a jumper though — she also finished second in the league in the 400 and competed at various times this season in the 200, 300, 800, 4×100, 4×400, and 4×800 relays.
Boys' Volleyball: Aidan Grosz, St. Anthony 
There was no shortage of boys' volleyball talent in the city this year, with Lakewood boasting a BYU commit in Teilon Tufuga as well as a bevvy of other talent. But the elite player in Long Beach this season was at St. Anthony, where the Saints' Aidan Grosz was one of the best players anywhere in the nation.
Grosz, a junior, has verbally committed to Long Beach State and was named one of VolleyballMag.com's top 25 juniors in the nation. Grosz is also a member of the USA Junior National Team training roster.
Boys' Golf: Tyler Schafer, Wilson
Not only did Tyler Schafer set lofty goals before his final season with Wilson boys' golf, but he also surpassed them, and this is his third All-City selection.
Schafer set the all-time record at the Moore League individual tournament with a 15-under par performance thanks to a birdie on the final hole. He then qualified for his third CIF State tournament, and finished fourth for the second time in his career. Schafer is the only Long Beach golfer to reach three consecutive CIF State tournaments, and fourth is the highest finish in city history.
Schafer also led the Bruins to back-to-back CIF team championships while at Wilson, and is committed to attend Long Beach State.
Gymnastics: Julia Fielder, Millikan
Julia Fielder repeated as Moore League individual champion, and is the All-City gymnast of the year for the second straight season. The senior captain also led Millikan to its eighth league title in the last nine years.
Fielder finished the league final with 36.150 points, and used her elite floor routine to edge teammate Laura Faynor, who finished second with 36 points. Fielder was the only Ram to score above nine points on the floor.
Softball: Joey Vega, Wilson
The historic Moore League softball season seemed to hinge on Wilson pitcher and leadoff hitter Joey Vega. The senior helped the Bruins end Lakewood's 65-game league winning streak with 4-3 victory in the circle, and Wilson went on to win its first Moore League championship since 2012. Despite suffering a late-season knee injury, Vega played through the pain and started the first-round CIF playoff game. The Bruins beat Irvine on a walk-off hit for their first postseason win since 2011. Vega won 13 of her 27 starts, and hit .346 with three doubles and three triples.
Boys' Tennis: Darren Hall, Poly
What a difference a year makes. Last season, Long Beach Poly's No. 2 overall seed Darren Hall was eliminated in the quarterfinals of the Moore League singles tournament. In May, Hall thought he was going to suffer the same fate, but fought off four match points in the quarters at El Dorado Park to advance.
"At that point I figured I could go all the way," Hall said. "Last year, I was the number two seed and it made me nervous. This year, I just played like anyone could win it, and it ended up being me."
Hall defeated Poly teammate and defending singles champion Felippe Dacudao in the singles final 6-2, 6-2 at Billie Jean King Tennis Center.