VIDEO: Wilson vs. La Salle, CIF Baseball
Please visit The562.org to subscribe and support Long Beach sports coverage.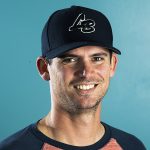 JJ Fiddler
JJ Fiddler is an award-winning sportswriter and videographer who has been covering Southern California sports for multiple newspapers and websites since 2004. After attending Long Beach State and creating the first full sports page at the Union Weekly Newspaper, he has been exclusively covering Long Beach prep sports since 2007.
http://The562.org
Related Articles
There is no doubt that Wilson Bruins wrestling is one of the most improved programs in the Moore League over the last few years. Coach Seth Wegter has helped Wilson develop young talent, implement a girls' program and come up with a pair of big league wins already this season. "We don't value the win, […]
The562's coverage of Long Beach Wilson Athletics is sponsored by Joel Bitonio, Class of 2009. The562's coverage of Millikan athletics in the 2022-23 school year is sponsored by Curtis Boyer.